Shopping Cart
Your Cart is Empty
There was an error with PayPal
Click here to try again
Thank you for your business!
You should be receiving an order confirmation from Paypal shortly.
Exit Shopping Cart
The story of the building of 'Capanart Gallery' and two other shops......


This was the original old house we have been living in and we have now pulled down half of it to make way for three new shops including one as my new art gallery. Our residence is still at the back which is handy.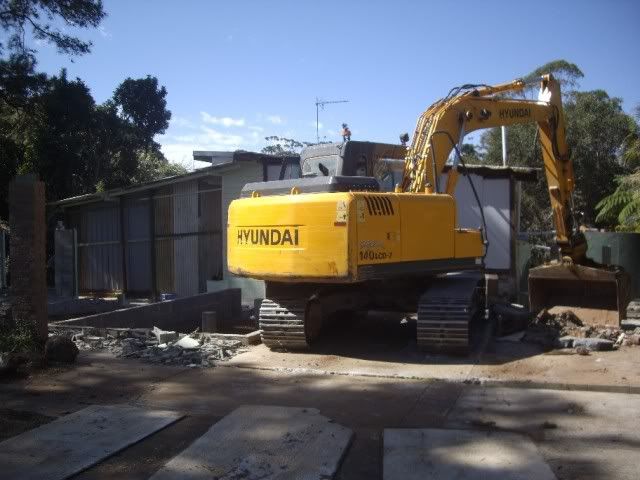 The bulldozer made short work of the remants of the house.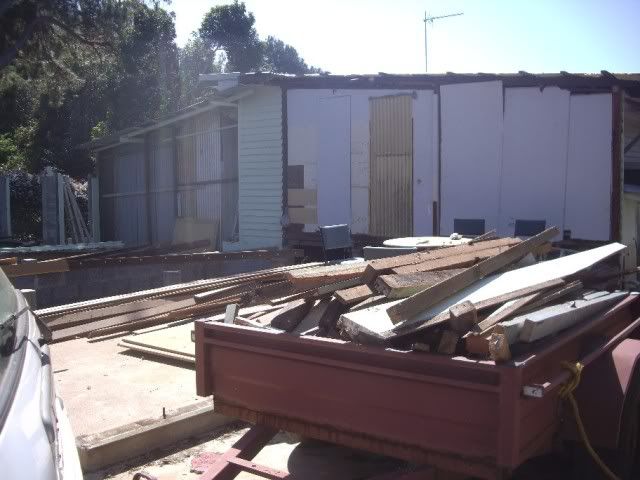 The remaining part of the house looked pretty funny and confused people as to where the door was so we painted a sign saying door with arrow. We had people walking all around the house knocking on walls and windows looking for the entrance, ha ha.
We had a very good supervisor who ran security checks on all site visitors, see above. He was very loyal and never shirked on the job. He didn't ask for big bickies either, ha ha.
Early October '09.
Building is coming along nicely, floor is down and walls started.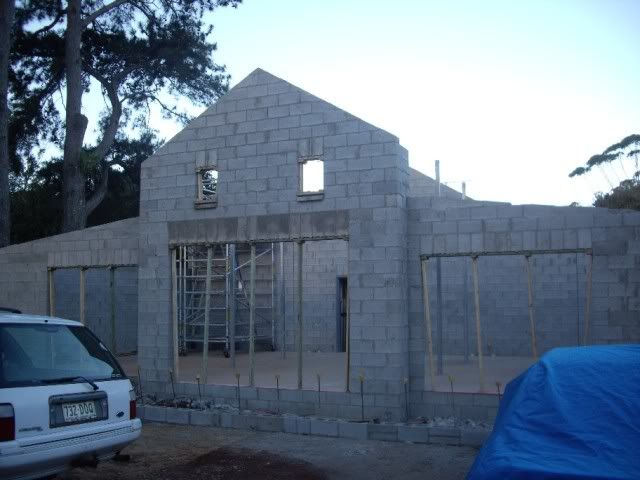 Late October '09.Whoo hoo, walls are finished. Exciting stuff!
The right hand shop has been taken by a lovely homewares and soft furnishings business called 'Tamborine Living' and the middle shop will be my new art gallery.
The shop on the left is now "Bling Indulgence' and is run by the lovely Gae and Carol. It contains beautiful ladies handbags, stunning manmade diamond jewellery, scarves and other accessories. There is a range of especially made mineral makeup coming to the store with free demonstrations every month or so.
Please contact them or me for more information or to book.
'
'
'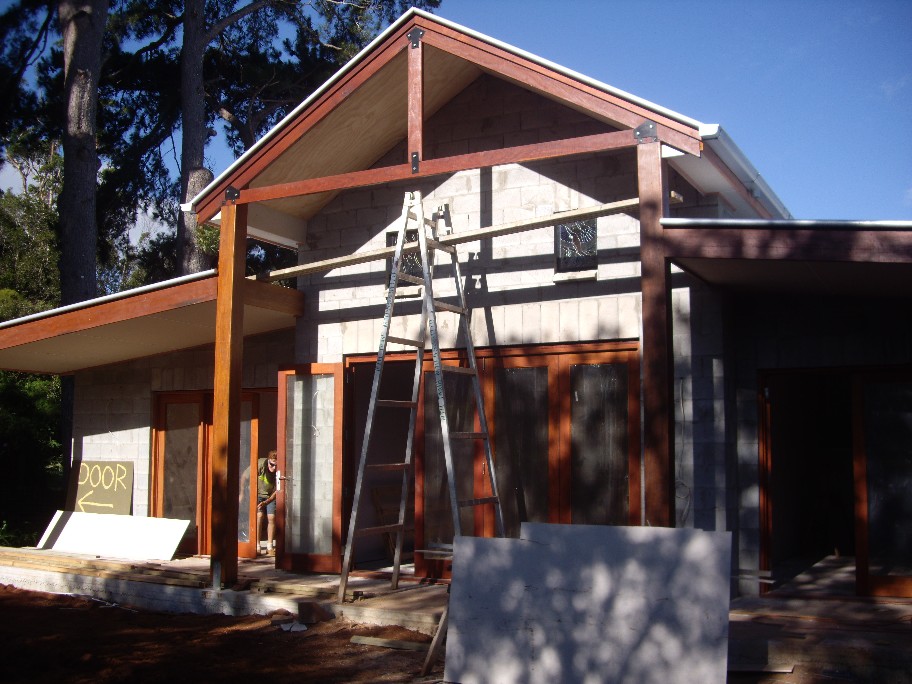 Categories: None
/